Introducing John Derian
Treasure Trove of Style - Claire talks about John Derian
When I first heard that Designers Guild was introducing a new brand called John Derian, my heart skipped a beat. A magic brand from New York, from a shop located just off the Bowery, one of Manhattan's most famous streets.
John Derian is world renowned for the decoupage he has been making and selling since 1989 in his eponymous shop. What is decoupage? Wikipedia defines it as "Decoupage or Découpage is the art of decorating an object by gluing colored paper cutouts onto it in combination with special paint effects, gold leaf and other decorative elements. Commonly, an object like a small box or an item of furniture is covered by cutouts from magazines or from purpose-manufactured papers. Each layer is sealed with varnishes (often multiple coats) until the "stuck on" appearance disappears and the result looks like painting or inlay work. The traditional technique used 30 to 40 layers of varnish which were then sanded to a polished finish."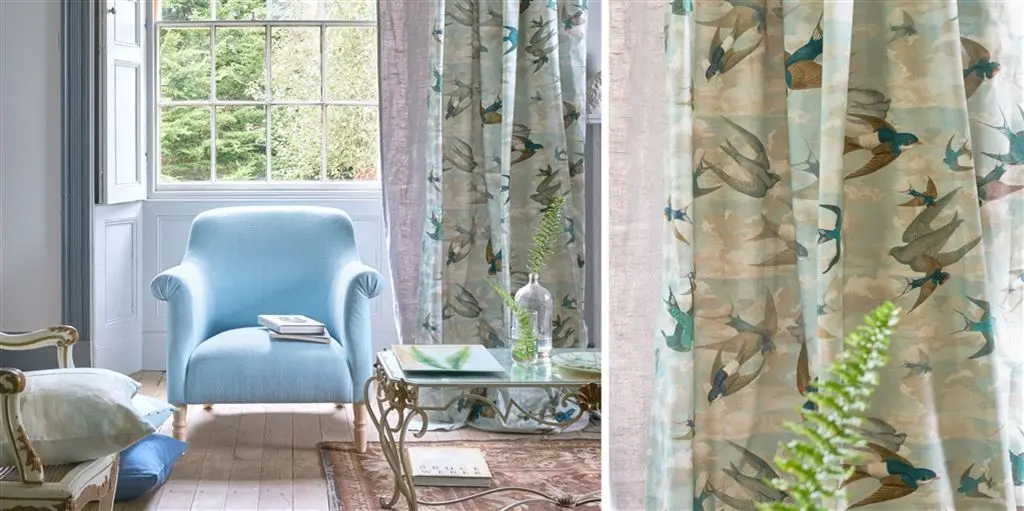 So a detailed and time - consuming art which John Derian has perfected over many years. Now Designers Guild has combined with John Derian to introduce Picture Book – collections of fabric and wallpapers which illustrate the joy of John Derian's art.
Picture Book takes it name from The John Derian Picture Book, a beautiful bound collection of iconic images drawn from John's archive of antique prints and lithographs.
Included in the fabric and wallpapers is The Rose, a deeply romantic evocation of the classic cabbage rose, probably one of the best loved flowers in interiors.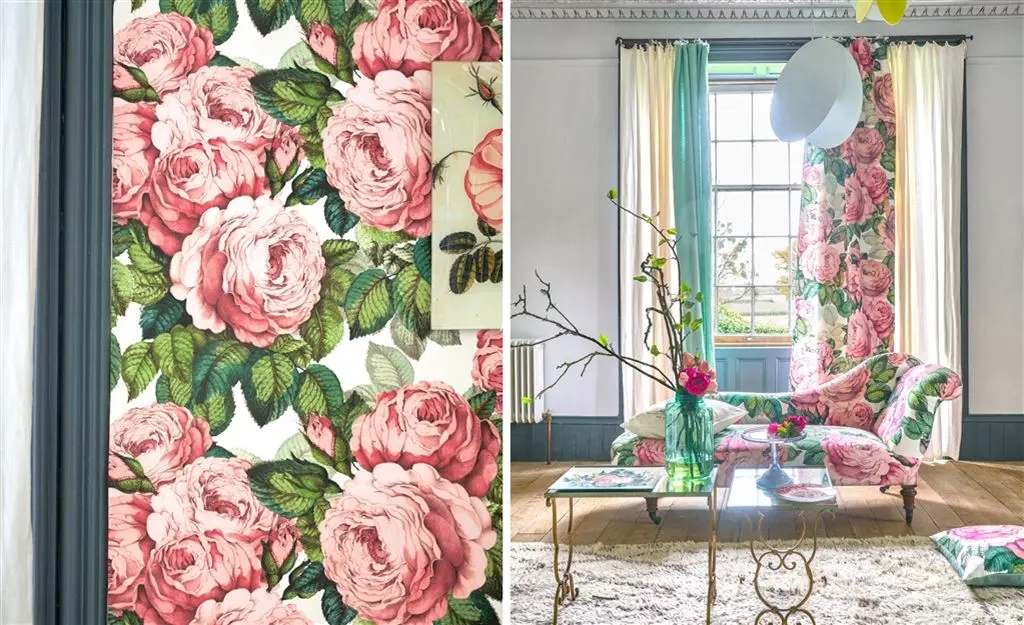 More quirky is Chimney Swallows, a beautifully drawn flight of swallows in several colours and Captain Thomas Brown's Shells showing a beautiful collection of digitally printed shells, all from Captain Brown's early 19th century drawings.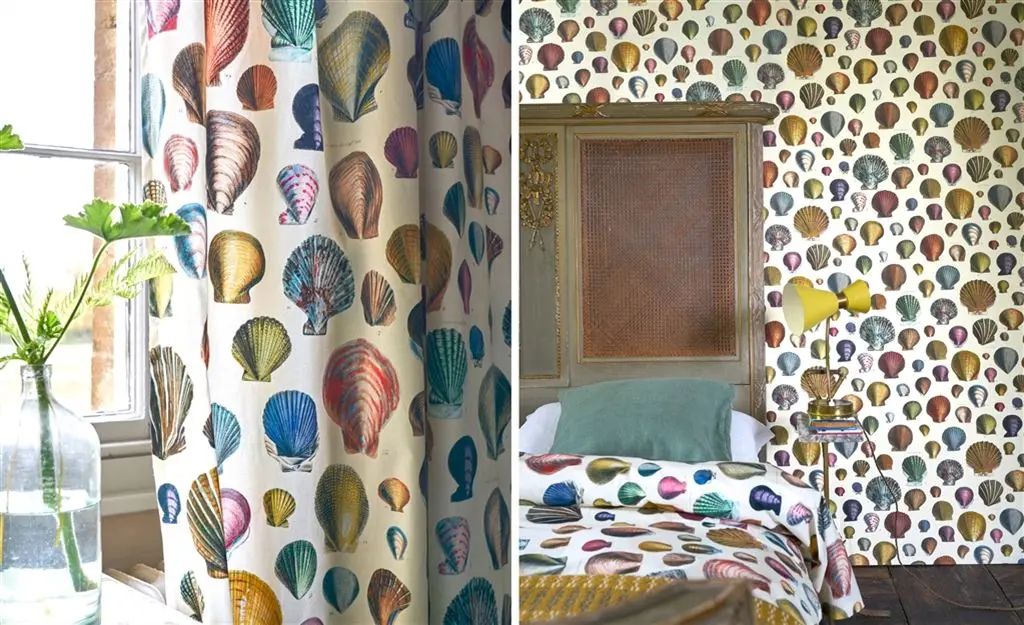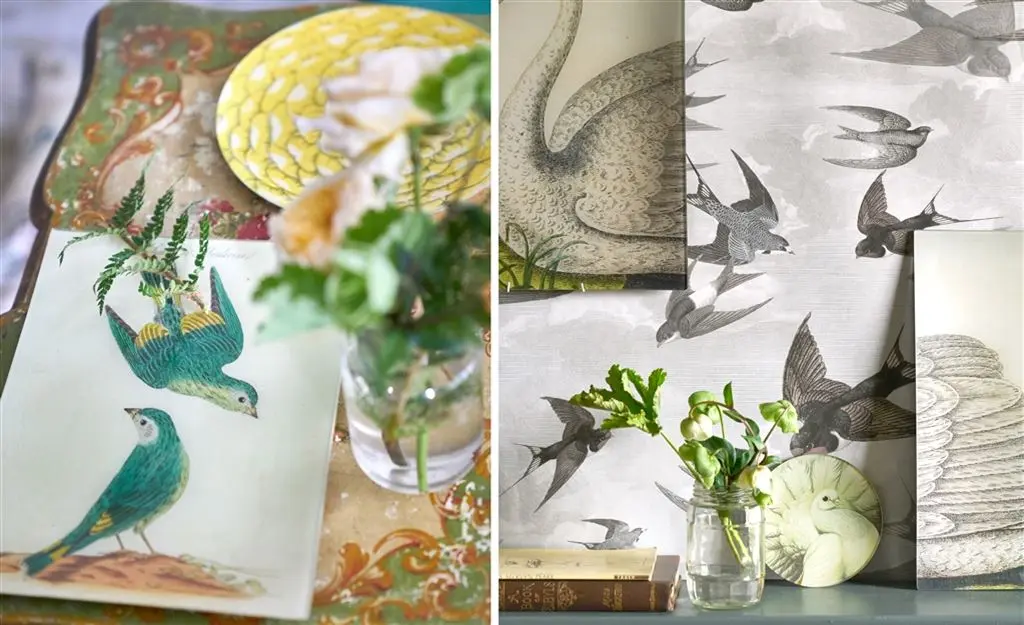 But it is perhaps Mixed Tones that really captivates me. A charming and intimate display of the artist's palette with hand written notes and names, all on a raw linen. It has a timeless, different feel and to me it demonstrates a free spirit. Use it in any interior and it is bound to be a talking point.