DG SS18 Giardino Segreto

Designers Guild leads the new season with a stunning print collection
Designers Guild's SS18 print collection Giardino Segreto, celebrates the impact of the Muse on the artist's life and work .
The original Muses were the nine Greek goddesses who presided over the arts (including music) and literature. A shrine to the Muses was called in Latin a museum. An artist or poet about to begin work would call on his particular Muse to inspire him. Today a muse may be one's special creative spirit, but some artists and writers have also chosen living human beings to serve as their muses.
For the Impressionist painters, the garden served as rich inspiration and so it has long been for Designers Guild. Tricia Guild is celebrated for her wonderful painterly florals and this collection is yet another example of refined prints expressed in exquisite watercolour, paint and pencil shaded detail.
The lead print design, Giardino Segreto, named for the Italian Renaissance garden, is an intricate composition of tree branches set against dramatic open skies and tonal plaster backgrounds. It has a very practical vertical repeat of 100cm, and is printed on a beautiful softly tumbled linen. Simply gorgeous!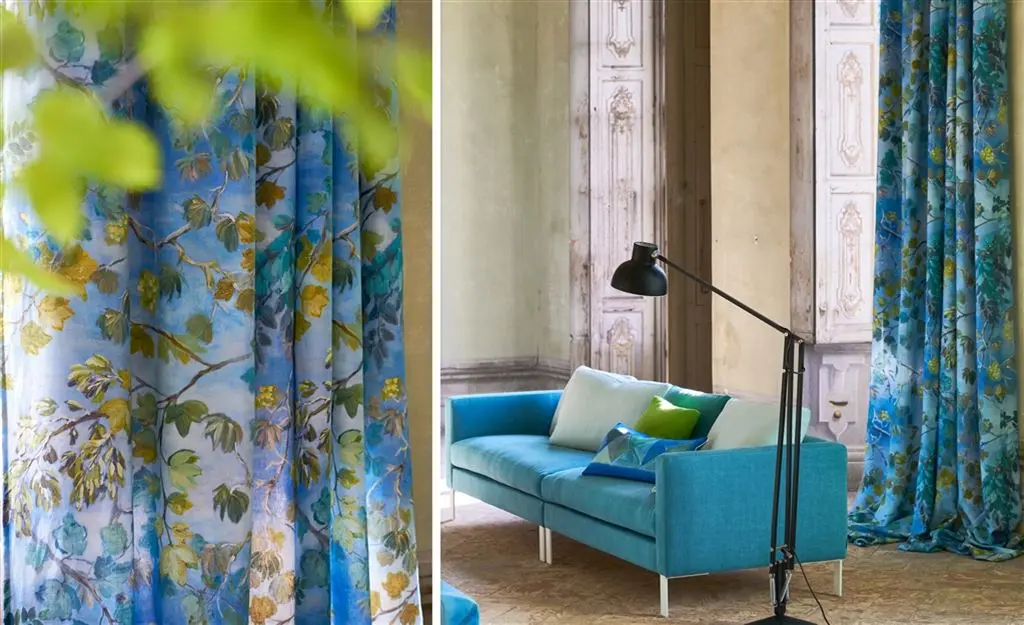 Proserpine is a stunning Ochre floral combined with hot pinks and reds, while Veronnet, Victorine and Camille continue the soft handpainted blooms which have a been a feature of Designers Guild in recent seasons. Pontoise, in 3 colours, is a soft chalk drawn chinoiserie print, and Giradon in 2 colours is a wonderful inky rendition of impressionist artistry.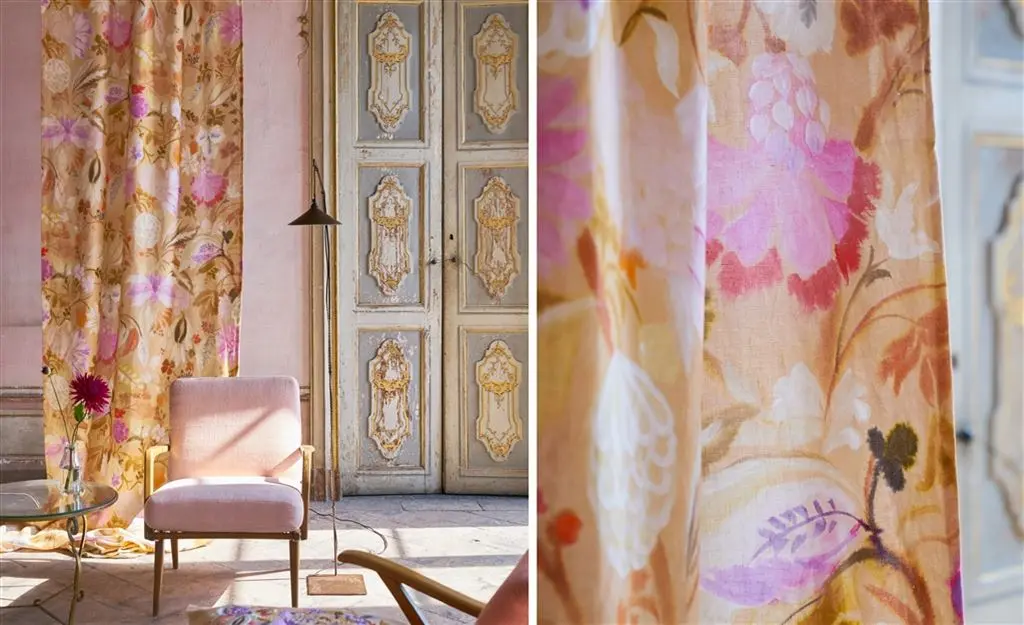 Bougaval is particularly interesting, combining fluid colour in a geometric pattern, and named after a French village in north east France painted by Monet, Sisely, Renoir and several other Impressionists. Designers Guild does not often design a geometric print, but this one is well worth the wait. It is printed on 100% linen and has 30000 Martindales.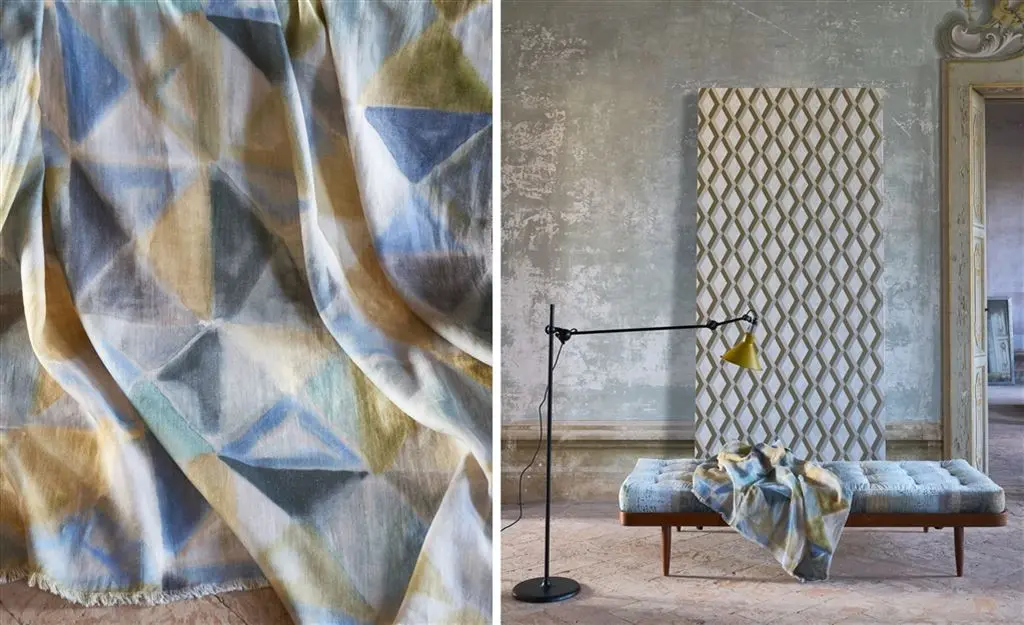 Soft tonal stripes printed on 100% cotton also feature strongly in this collection. Vallauris, Murnau and Cheyne are a very welcome addition to DG's repertoire and with 30000 Martindales they are very versatile.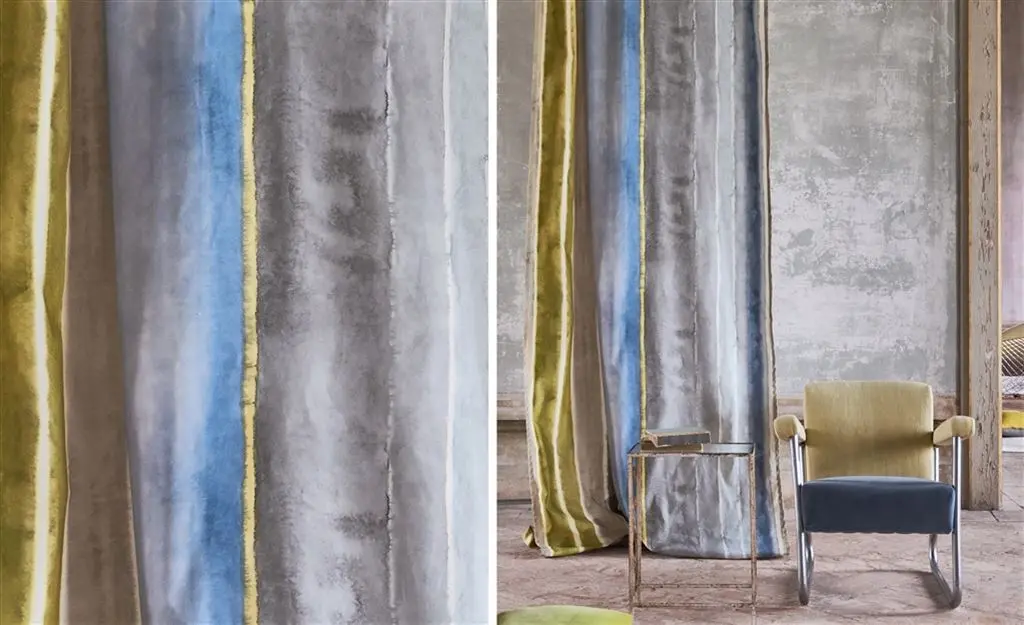 Finally we have Papillons, which has delicately drawn butterflies with flashes of watercolour hued accents, and Emilie and Palme Botanique, both highly detailed botanical studies printed on 100% cotton.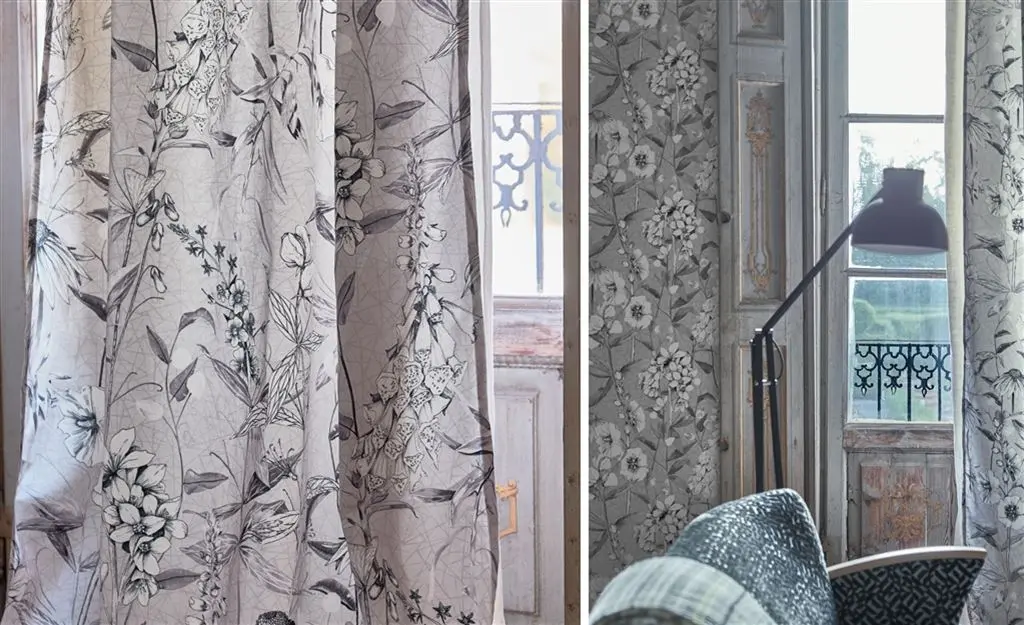 This collection showcases Designers Guild's legendary ability to create best selling print designs. In the next issue of this series, we will discuss some of the other collections in DG SS18.
Designers Guild Instagram
Designers Guild Facebook
Icon Textiles Instagram
Icon Textiles Facebook